Your browser must accept cookies and javascript in order to enable the Google translation.
Discover a new world.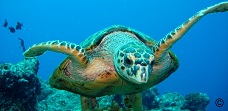 Learn scuba diving as well as diving in apnea with IFDI (International Fun Diving Instructors). This is easy, fun and safe. IFDI is the international organization of scuba diving that regroups divers and instructors from different diving organizations under the international ISO standards that set high quality norms through out the world.
IFDI offers neutral names of diving certifications. So, all the instructors from various diving organizations can register the certifications of their scuba divers within the neutral and international database of IFDI. Many specific certifications are also available. IFDI also offers to all the scuba divers an online diving log book that can be digitally signed by all the instructors in the world. Read more...
Select your diving level:
Articles about us:

1st article: www.uw360.asia/the-brand-new-online-log-book-from-ifdi/
2nd article: www.uw360.asia/international-fun-diving-instructors/
36 countries where diving instructors have already joined IFDI:
- Aruba - Australia - Austria - Belgium - Canada - Cayman Islands - Costa Rica - Croatia - Cyprus - Denmark - Dominica - Dominican Republic - Egypt - France - Germany - Hong Kong - Japan - Malaysia - Maldives - Netherlands - Netherlands Antilles - Northern Mariana Islands - Papua New Guinea - Philippines - Portugal - Russia - Samoa - Singapore - Slovenia - Taiwan - Thailand - Trinidad & Tobago - Turkey - United Kingdom - United States of America - Viet Nam -